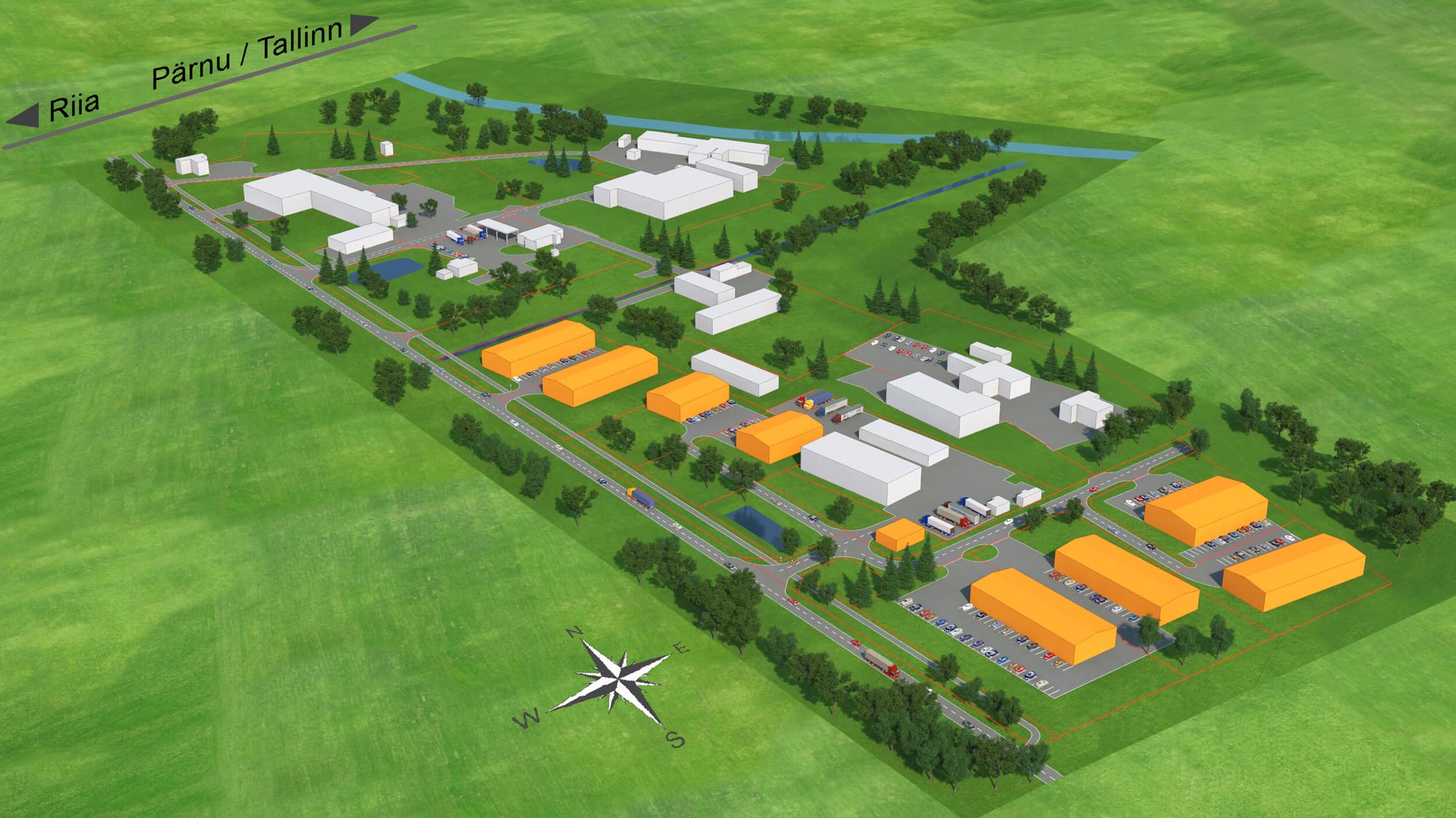 UULU INDUSTRIAL PARK
Uulu Industrial Park is a newly established industrial area near the Via Baltica (E67) Highway.
We are located in Uulu, about 10 km from Pärnu (the regional capital of south-western Estonia) about 150 km (2 hours) from Tallinn and about 170 km (2,5 hours) from Riga.
Total number of industrial properties: approximately 20, including 10 with on-going businesses and 10 plots available for new initiatives.
Our advantages
We are located in close proximity to the Via Baltica Highway (E67), between Tallinn and Riga.
Driving time to Riga and to Tallinn is similar.
Very good distribution connection to south-eastern Estonia (Viljandi, Tartu, and Valga).
Uulu Industrial Park is at the centre of the distribution network between Helsinki (the capital of Finland), Tallinn (the capital of Estonia) and Riga (the capital of Latvia).
The closest harbour is in Pärnu.
We are located close to Rail Baltic, the new Trans-European railway initiative, linking Helsinki, Tallinn, Riga, Kaunas, Warsaw, and Berlin.
The closest international centre along the East-West railroad is in Valga (domestic railroad station in Pärnu
The closest charter flights are available from Pärnu, with scheduled air service available in Riga and Tallinn.
Welcome to Uulu Industrial Park!